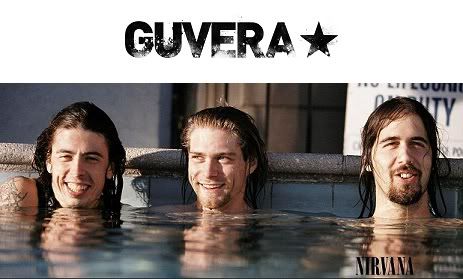 Prize Pack Includes CD's, a DVD, Collectible Artwork, Rare Apparel and other Collectibles Running Now through November 11, 2011; Entry is a Simple 2-Step Process by Going to Guvera.com/nirvana, then Clicking through to the Guvera Facebook Site and Hitting "LIKE"

Guvera.com, a leading proponent in legally downloadable free music, is offering Nirvana fans the opportunity to win an exclusive prize pack coinciding with the deluxe edition release of the game changing album "Nevermind".

Fans can enter to win this collectible prize pack by simply going to www.guvera.com/nirvana then clicking through to Guvera.com's Facebook page and hitting "LIKE". Not only will this give fans a chance to win but it also lets them stay on top of the latest music news from Guvera.com.